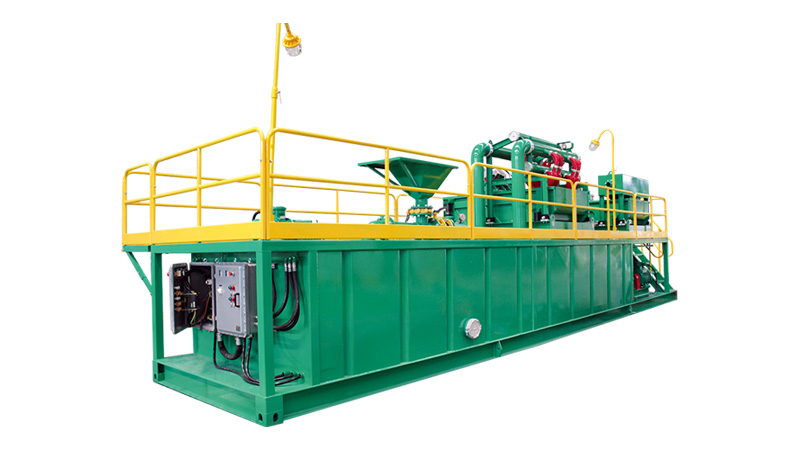 3
Tailings Dewatering Solutions
SOLID BOWL DECANTER CENTRIFUGE
shutterstock_245628451 (1)
Decanters Centrifuges
Service Center
All Brands Decanters & Centrifuges Service
One Stop Shop for Decanters and Centrifuges Service
Containerised Solution
CONTAINERISED SOLUTIONS FOR SOLIDS CONTROL
Industries
Decanters and Centrifuges
Alfawest is your trusted industry expert in the field of Process Separation, serving businesses across many different industries.
In the Fish Oil Industry we offer Centrifugal Separators, Decanters and Plate Heat Exchanger Packings. The centrifuges are capable of separating the oil, water and solids simultaneously. They therefore play a significant role in all processes of recovery of fishmeal and fish oil as well as in some processes for the production of fish food such as Surimi.
Some key benefits include:
No alteration of the product as a result of a fast process, even in the case of large volumes
Reduction of emissions of bad smells or vapors thanks to its closed design
CIP cleaning capacity (through a Closed circuit)
High efficiency and separation efficiency
Distilleries utilise centrifuges for clarifying processes with the use of centrifuge nozzles and decanters.
With previous clients we have used centrifuges to clarify the molasses before entering the fermentation process. This guarantees a stable fermentation process.
The centrifuges are operated automatically with programmed discharges and can be adjusted depending on the specific needs of the client.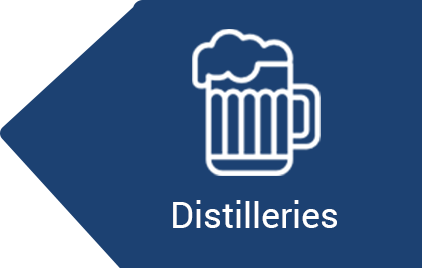 In the Dairy Industry milk is clarified through a centrifuge from the very beginning to remove any impurities. If the process conditions are favorable, it is also possible to obtain an efficient reduction in the amount of leukocytes and bacteria.
Centrifuges are also used in the separation of milk fats & solids. In this specific industry temperature is vital to an efficient separation.
Our engineers therefore provide professional assistance and guidance to ensure good foaming efficiency & low viscosity of the cream at the outlet.
For the Oil & Gas Industry we offer Decanters, Purifying Centrifuges and Plate Heat Exchangers. Oil is the lubricant of the world economy, however, the use of this valuable resource has some consequences: the extraction, transportation and consumption of oil producing harmful effects for humans and the environment.
The engineers at Alfawest are mindful about the implications of this resource on all users and concentrate their efforts to minimise its impact. The team use two-phase and three-phase decanters and disc centrifuges which offer an environmentally friendly solution for processing slop oil and sludge from lagoons.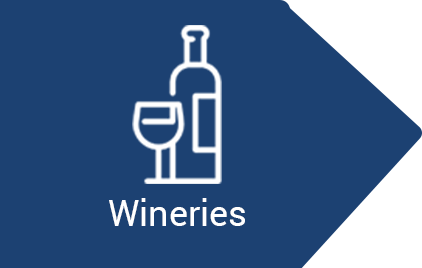 In the Wine Industry, automatic clarifying centrifuges, decanters and heat exchangers are used to maintain the properties that characterize a good wine and balance its components, character, intensity and complexity.
Disc centrifuges are ideal for wine clarification as they combine the highest technology with  hygienic design. Decanters are also used in wine production in various ways and make it possible to clarify the wort and wine more efficiently and economically.
Centrifuges and Plate Heat Exchangers are an essential component in the Energy Industry.
Centrifuges are heavily relied upon for the process of purification and clarification of fuels and lubricating oil.
There are several types of centrifuges that are utilised within these applications and Alfawest's highly specialized engineers are trained on all equipment that is specific to the industry's unique processes and conditions.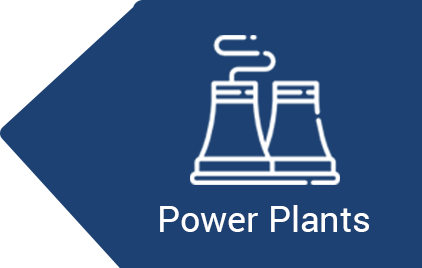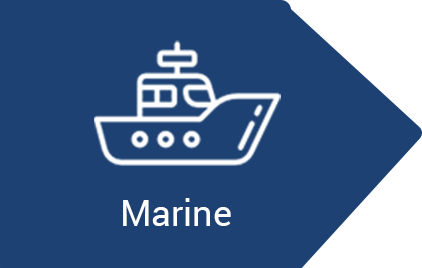 Centrifuges and Plate Heat Exchangers are fundamental equipment in the Marine Industry.
Centrifuges are used in the process of purification and clarification of fuels and lubricating oil for ships and marine vessels.
There are several types of centrifuges specific to the Marine Industry and the team at Alfawest can assist, by helping guide the client in selecting the appropriate machine required for their specific processes and conditions.
The processing of oils and edible fats is one of the most important primary food processes and requires the highest quality machinery and expertise. The quality of the final product depends on the refining method and the nature of the product.
Modern processes for the recovery of oils and fats are characterized by the widespread application of centrifugal clarification. Alfawest are experts in the edible oil industry's Centrifuges, Decanters and Heat Exchanging methods.
Meat and meat processing operations will usually result in a range of different sub-products, with many being converted into meat, blood and bone meals.
At Alfawest, we offer maintenance, repair and complete support for any brand of Decanter or Centrifuge, used within the rendering process. With our expert advice in this industry, our engineers can assist you in reducing the maintenance costs of your equipment, and improve the efficiency of your rendering processes.
Water treatment is any process that involves making water more acceptable for a specific end-use. In the treatment of sewage, contaminants are removed from wastewater using  physical,chemical and biological processes so as to ensure that an environmentally safe end product, such as treated wastewater or treated effluent, is the result.
During these processes however, high concentrations of abrasive particles are encountered, that reduce the performance of your machine, costing you money and time in repair.
At Alfawest, our experienced engineers can assist you in finding the best machine for your application, helping you to achieve the best performance of your equipment at the lowest cost. We also recondition ALL Brands of screw conveyors for decanters, using Tungsten Carbide Tiles or Hard facing, depending on your application.